Welcome to the real world of headhunting!
hunting heads
ist eines der Top 5 auf executive Search spezialisierten Institute für Führungspersonal, Geschäftsführer und Top-Manager in Europa.
hunting heads
ist keine klassische Personalvermittlung bzw. Personalberatung.
Wir arbeiten ausschließlich mittels Direktansprache (Direct Search), d.h. wir werben potenzielle Kandidaten direkt aus dem Umfeld Ihres Mitbewerbs ab. Wir garantieren bei jedem angenommenen Mandat die Besetzung der Position und präsentieren bei 90% aller Projekte nach drei Wochen den ersten Kandidaten!
Unsere Headhunter besitzen langjährige Managementerfahrung und arbeiten mit Erfolg durch fachkundige Beratung und Kompetenz für mittelständische Unternehmen und Konzerne. Darüber hinaus zählen zunehmend auch staatliche Einrichtungen, Länderverwaltungen und Kulturinstitutionen zu den Kunden von
hunting heads executive Search International
. Die Beraterdienste stellt das Institut somit auch wirtschaftspolitischen Expertenkommissionen der Bundes- und Länderpolitik zur Verfügung.
Wir sind Experten für die Suche nach:
- Geschäftsführern und Vorständen
- Managern der zweiten und dritten Führungsebene
- Spezialisten
We are different! Wir bieten Headhunting von der 1. Ebene bis zur 3. Ebene an. Wir suchen nur die Elite. Erfahren Sie mit uns den Unterschied zwischen Personalberater und Headhunter.
hunting heads - die Champions League der Headhunter!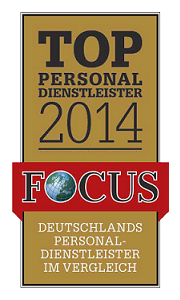 Voraussetzungen für Bewerber
Erfahren Sie hier alle Voraus- setzungen als Bewerber/ Kandidat und nehmen Sie noch heute mit uns Kontakt auf...
Für Bewerber
Rangliste Headhunter


hunting heads GmbH ®
Executive Search International
Altenaer Str. 31
58507 Lüdenscheid

Tel.: +49 (0) 2351 / 67 080 20
Fax: +49 (0) 2351 / 67 083 45
Mail: zentrale@huntingheads.de
Unternehmensprofil (PDF)
Die Champions League der Headhunter